Decorating my home is my passion from roof to floors and walls I want style class in everything for this I always choose my things wisely that suit my home and give it more warmth and when people praise my home decore my energy boosts and I am happy with my choice. Last Christmas I bought this beautiful white 5-shelf bookcase from Walmart. I really needed something for this portion of my wall for my books and other things so I decided the bookcase will be the perfect choice for that and it will also enhance the beauty of my wall and manage my books too. It has  5 open features, good storage in each part of the bookcase, it has one fixed shelf that can support up to 15 lb and the other three shelves are adjustable and can support up to 25 lb, weight. It has a narrow configuration means that can adjust in tight spaces too. This book's shelf can be used for many things I did on the first I kept my all books and in the 2nd one I painted a Christmas theme as I am a huge lover of DIY and new creativity it gave me a winter's vibes and every time I watch I remember my last beautiful and memorable Christmas Eve.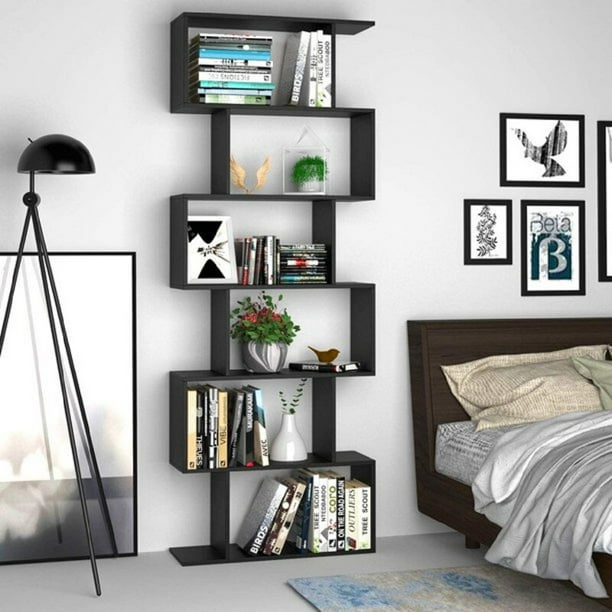 Buy this beautiful bookshelf from Walmart to decorate your wall and other things Walmart. The modern and elegant bookcase can be placed anywhere in your house. It is a perfect choice for you to display your item. It can place in all of your working and living spaces, like bedroom, living room, kids' room, and so on. Choose this beautiful piece of the bookcase and enhance the beauty of your home you will never regret it.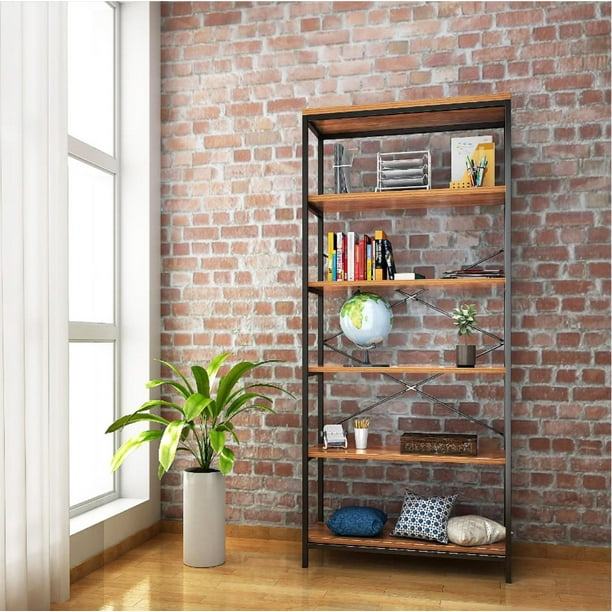 Buy this beautiful portable bookshelf from Walmart. It has a vintage-style standing storage shelf with burnished rustic brown and black wrought iron style. Provides good storage for books, magazines, and other decorative items for your living space.